Manosh Choudhury
I wish to acknowledge, by this e mail and express my sincere appreciation and gratitude to you for the treatment I have received from you and your team at your esteemed dental clinic.
Firstly I wish to emphasize that the 2 implants with 4 crowns done on 6th October have settled down well without any problems, pain, discomfort whatsoever, after the procedure . Same has been the case for the subsequent 3 implants with 4 crowns procedure done on 27th November . I do not experience any problems even during the brief 1 hour taken for the procedures. I did not feel discomfort nor any trauma, reason being your sheer dedication with patience, kindness and gentleness whilst carrying out the process. In fact my wife and children – daughter and son who have had treatment under your good hands are also very pleased and satisfied with your work . I do recall how even at 3.30 pm not having had lunch you said you would not enjoy the meal unless you finished your job, well said like a true hard core professional . Kudos to you and your team. Once again many thanks dear Doc and all the very best to you in all your future ventures and procedures . Three cheers and keep the good work going.
Best wishes and Regards
Manosh Choudhury

Michael Okeefe
London UK
hello dr pillai,
greetings from a cold, snowy, and windy london!
i just wanted to thankyou for my new teeth, the whole process, though complicated was totally pain free, i was kept informed what was happening everystep of the way and the end results are brilliant, i will be back later in the year and look foreward to seeing you.
Michael Okeefe

Dr. (Capt.) Paul Noah Sharek
USA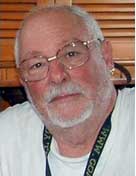 Being a retired USA Maxillofacial Surgeon and having visited many dental clinics throughout Europe and the Middle East, I found Dr. Pillai's clinic bearing highest of standards of professionalism, observing great patient interaction, cleanliness and surgical technique.
Dr. (Capt.) Paul Noah Sharek

Peter Phelps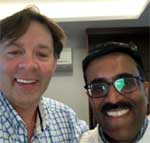 I'm not sure where or how to begin to describe my experience at the Smile Centre in Kochi, India. It truly exceeded all of my expectations!
About two years ago, my teeth began to crumble due to radiation treatments from ten years ago. After visiting several dental practices in the USA, I was quoted prices ranging from $47,000 to $65,000 for upper and lower arches for implants. People told me I should check out Mexico and much to my dismay I was quoted $55,000! Above and beyond cost, I was left feeling very confused as to which doctor was best suited to handle my situation because it seemed like every dentist was now an expert in implantology. I was never left feeling very reassured.
I then started some intense research and discovered basal implants which led me to Dr. Prasanth Pillai. Basal implants were developed by a Swiss Doctor by the name of Dr. Idhe and during my research I found a picture of Dr. Idhe and Dr. Pillai standing on stage together during an implant conference in Europe.
After googling Dr, Pillai, I found out he studied with Dr. Idhe, has performed over 9,000 implants, and now mentors other dentists and is extremely well respected among his colleagues.
I reached out to Dr. Pillai, sent him my cbct scans, and then had a skype call with him, and 45 days later I was in India!
From the very first minute of meeting with Dr. Pillai, you will find him a very warm and caring individual with no pretense. I met with him in his office and he laid out the entire procedure and managed my expectations.
His staff is amazing, always smiling and willing to do whatever it takes to make things easier. I had 25 extractions and 19 basal implants placed within two days. A few days later I was smiling the best smile I have ever had in my entire life at 20% the cost of the United States or Mexico.
I will mention that I met many international patients in the waiting room. Australia, New Zealand, Malaysia, Singapore, and Canada. The couple I met from New Zealand told me they live in a small town of 2,000 people and over 20 people from their town have traveled to see Dr. Pillai! That's a pretty amazing statistic!
Traveling to India might seem like an impossible endeavor but it's really not. Door to door it was 24 hours for me. The cost savings and the expertise of Dr. Pillai and his staff is worth the trip and I would do it all over again.
Thank you so much Dr. Pillai to you and your staff.
You changed my life!
Peter Phelps