Carlos Gaspar
Quantity Surveyor Coordinator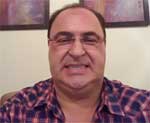 I would like to start by conveying to you and all of your team my heartfelt thanks and appreciation for the attentive and highly professional manner in which I was received and treated at your clinic. Allow me, through yourself, to extend my sincere thanks to the team at Renai Medicity Hospital too.
As a person with a long history of medical issues and requiring additional care, it was very comforting to see how Dr. Pillai spared no effort to ensure that the entire procedure went as smooth as possible and with full medical care should it be necessary. Fortunately, no additional medical care was required and everything went well!
Although it was not as painless a procedure as I had hoped for, I cannot in any way attribute it to Dr. Pillai; on the contrary, everything possible was done to reduce it.
Now, one month after the procedure, and although I am still learning to eat with my new teeth and to acquire the sensitivity of the same, I must say that I am very happy with the treatment and I can already chew practically any type of food.
By way of conclusion and based on my experience with Dr. Pillai, I must say that he has a true and genuine passion for his work which is highly evident in the excellent final results of the same.
I, clearly and without hesitations, recommend Dr. Pillai to all who seek dental treatment.
Thank you very much Dr. Pillai
Carlos Gaspar

Nadia Ameer
Australia
I have been a patient of Dr Prasanth and just completed my dental implants and major dental work together with my son who had crowns fillings ,extractions etc.
Having a medical background I was initially very sceptical and anxious as we hear and read about the many overseas medical treatment going wrong .
When I first visited Dr Prasanth I observed the sterility and hygiene in his surgery that was of very high standards which also made me feel relieved. I was very anxious having treatment in a foreign country and talking to Dr Prasanth made me feel at ease. The treatment was not painful or nothing near to what I had expected.
Dr Prasanth and his wife also a dentist at the surgery are friendly,humble and very experienced in their field of work.
Dr Prasanth has a genuine passion for his field of work and this is evident in his excellent work,explanation and mannerism .I am really happy with my dental implants that look and feel natural. I would recommend Dr Prasanth to anyone looking into overseas dental tourism.
Nadia Ameer
Beena Jose
Toronto, Canada.
My name is Beena Jose. I live in Toronto, Canada. My problem was that I was having bone loss in my jaw. As a result, my teeth were wiggling. I was told by my family dentist I was going to need dentures, this information disappointed me.
I went on online to research solutions for my problem and I found out that I could have dental implants. In the meantime, I watched a health video online ,and this was where I found who Dr.Prashanth. He was talking about dental implants and the procedures of correcting teeth.
Later on, my family and I went to India and I found Dr. Prashanth's contact information. I contacted him and he explained to me all the details about the implantation. We proceeded with the dental implantation and it was very successful. The doctor was very efficient and he had my best interest at heart. He wanted to make sure everything went well after the procedure was done.
The environment at the clinic didn't feel like I was in a hospital, It has a very comforting and supportive atmosphere and staff. Now I can eat, chew and drink without pain and I am very happy. I would like say thank you to all staff members for a loving experience.
Beena Jose

Margy Meys
New Zealand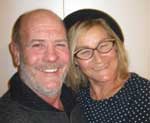 In March 2015 my partner Murray and I went to the Smile Centre for dental work as we found the cost in New Zealand was unaffordable.
The initial consultation was done via email and all my questions and concerns were answered promptly and thoroughly.
We found Dr Prasanth Pillai and his staff at the clinic to be great. They were very professional,friendly and helpful. Do bring a book to pass away to time in the waiting room.
I had 16 crowns and all the way through the procedure Dr Prasanth Pillai was very open to explaining what was going on and open to questions. I have very sensitive teeth and extra care was taken to look after me.
Upon returning to New Zealand there was an email already waiting for me from the Dr to see how my sensitivity was. It took three weeks for my sensitivity to settle down and during that time I was able to email the Dr as I concerned how long it was taking. He assured me that everything would settle down. HE WAS RIGHT !
YAHOO! I can eat what I like. It is so good to crunch into an apple again.
I have been recommending the Smile Centre to everyone and now my brother is going.
Many thanks to Dr Prasanth Pillai and his team.
Margy Meys

Tee Chu Pew, Mark
Malaysian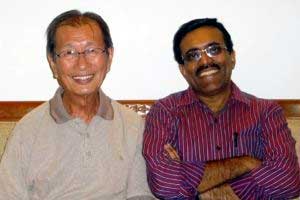 My friend John, who noticed I had difficulity to chew my food, suggested that I should to consult Dr Prasanth Pillai at The Smile Centre, at Kochi, Kerala, India. Dr Prasanth is a specialist doing Basal implants. John was sure that Dr Prasanth will certainly fix me a new set of teeth by which I could chew my food properly and enjoy better quality of life. I had been suffering from dental decay, multiple missing teeth and chronic gum disease for many years. I was wearing upper and lower removable partial dentures after I got several teeth of mine extracted following unsuccessful dental procedures.
I took the suggestion of John seriously. I flew to India from Malaysia to meet Dr Prasanth. Dr Prasanth is a warm and gentle person. He accepted to take me up for the full dental implantation procedure for me after ensuring that I was medically fit to undergo the procedures.
I was at the dental chair almost everyday for a 3 weeks. Apprehensive? Yes! But for not for long. The steady and gentle hands of Dr Prasanth in treating me gave me the confidence that I would a new set of teeth soon. I got ten implants at the lower jaw and twelve implants at the upper jaw. These are the supports for the prostheses.
Now with these prostheses cemented I could chew and eat well. No more worry of the of dental decay and cleaning the dentures. I look younger with the new set of teeth.
I am glad that I took the decision to see Dr Prasanth and I am thankful to Dr Prasanth and his team who had done an excellent and highly professional work on me.
Thank you Dr Prasanth Pillai and team.
Tee Chu Pew, Mark